We all love reading, but do we really know how it gives back to us? Keep scrolling down to find out!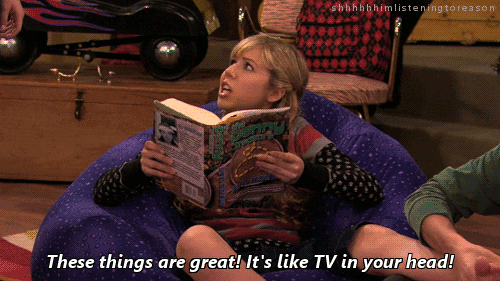 Acquire knowledge: Even if  you don't think so, reading always fills your mind with new information. And what's wrong with knowing as much as you can?
Expands your vocabulary: Did you know that reading increases your vocabulary more than directly talking? This is crucial for bloggers, writers, and it makes you a better human.
Improves Memory: Can I explain it? Not really….. BUT it works! (Trust me)
Boosts Concentration:Reading in itself is an exercise, so of course it would make sense for it to improve memory and boost concentration .
Reduces stress:  psychologists believe its because when you read a book, you are taken to another world, and are not worrying anymore.
Its FUN! : Can anyone really argue with that?  I doubt it
Improves empathy: Reading fiction allows the reader to put themselves in the characters shoes and understand their decisions and feelings.
Strengthens brain: Scientists believe that reading can help fight off disease. Also it may help fight of Alzheimer's since it keeps the brain engaged and your reading and thinking skills intact.
Helps you sleep better: if you have a bed ritual, such as reading before going to bed, it signals to the brain that its time to shut down and go to sleep. It also helps you relax before bed.
Stimulates creativity: Reading helps you tap into your creative side and boost your creativity.
-Erin